Perk system
Perk system was implented during version 0.3 to improve the gameplay and diversity for each character. The perk system includes different varieties of improvment, including damage, skill cooldown and new mechanics etc.
The perk system unlocks at every 5 level to level 25. The perk on level 10 and 20 are tower improvment perks which are globally affecting in game & stackable.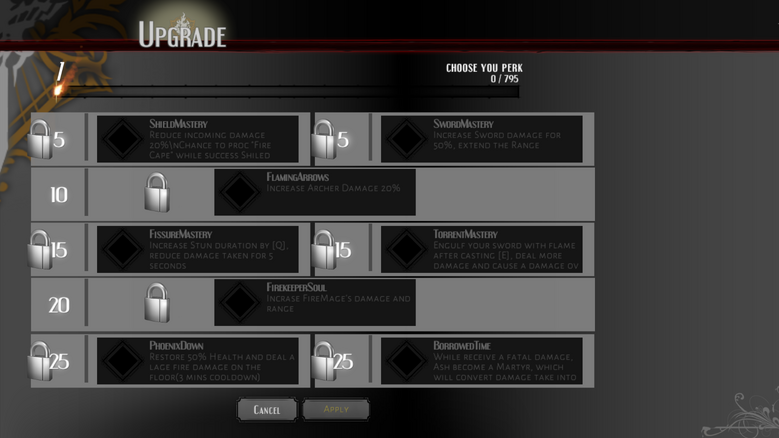 Community content is available under
CC-BY-SA
unless otherwise noted.